Sony a7s II Body Only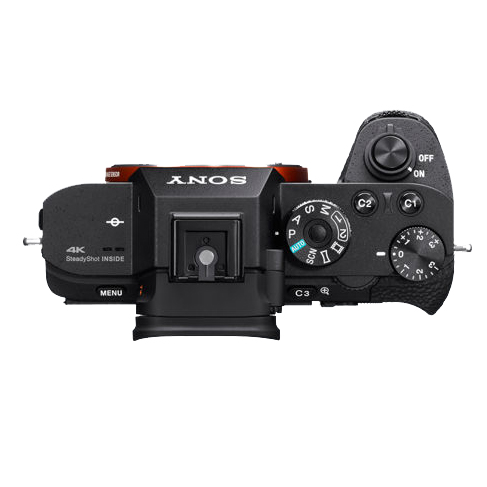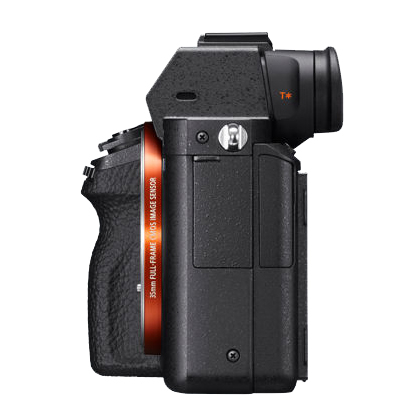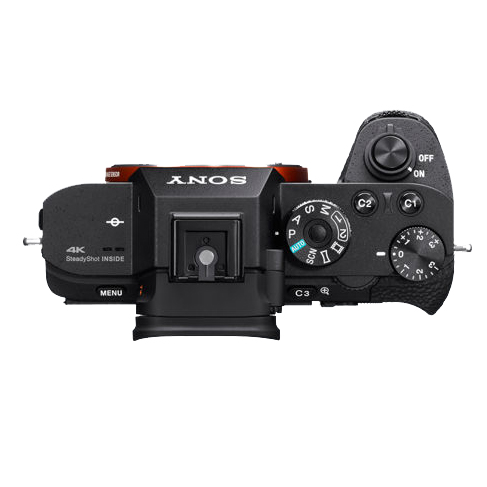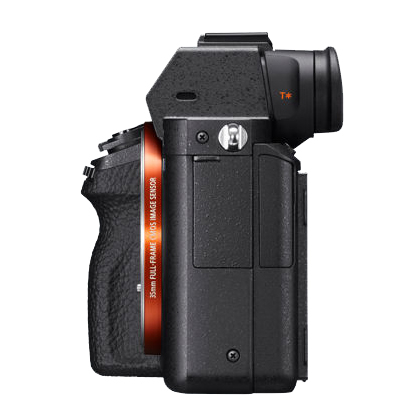 sale
Sony a7s II Body Only
FEATURES:
Comfortable & Compact Full Frame
First MIrrorless Ful Frame with 5 Axis Stabilization for Sharp, High Detail Images
Excellent Performance in Any Light Setting
Stable, High Quality 4K Video Without a Tripod or Rig
Sony a7s II
Expand your expressive freedom
Brilliant features realize what you can imagine
Extend your powers of perception with the new α7S II, for extra sensitivity, wide dynamic range, accurate focusing, and unshakeable stability to shoot with solid assurance.
Supreme light sensitivity
Sensitivity to ISO 409600 and wide dynamic range refine stills/movies.
High-quality 4K movie recording
Delivers full pixel readout with no binning in full-frame format.
5-axis optical image stabilization
Ensures stable expression of stills and movies using various lenses.
169-point Fast Intelligent AF
This fast, accurate AF system performs reliably in light as low as EV (Exposure Value) -4.
Pro-level movie functions
Advanced features such as S-Gamut3.Cine/S-Log3 and 120fps Full HD recording support professional workflow.
More dynamic detail
Ultra-high sensitivity, extra-wide dynamic range and improved image processing algorithm deliver high-quality images with spectacular details.
35 mm full-frame Exmor® CMOS sensor
12.2 megapixels4, wide ISO and dynamic ranges, and advanced light capture for subtler gradation.
BIONZ X™ image processing engine
Advanced algorithm realizes extra-fine detail with minimal noise in producing stills and movies.
New 14-bit uncompressed RAW format
Now more format options to choose from, for unbeatable quality and range of tonal nuance.
At the forefront of 4K
Now internally records 4K movies in full-frame format featuring full pixel readout3 without pixel binning, and includes an array of advanced movie functions.
4K movies of the foremost quality
Expansive power to express images of fine details with less moiré, jaggies and noise is evident in movies that the α7S II can record internally in 4K full-frame format.
XAVC S format — more than a little bit better
This format allows 4K recording at up to 100 Mbps bit rate to capture detailed movies with minimal compression noise. Files are saved in widely compatible MPEG-4 AVC/H.264 format.
For a more professional workflow
More versatile functions for better moviemaking
Picture Profile tone adjustment, time code/user bit precision editing, and various other newly added advancements sharpen the cutting edge of α7S II moviemaking performance.
Easy post-production tool expands expression
The S-Log3 offers better tonal reproduction from shadow to mid-tone (18% gray) than the S-Log2. The α7S II even offers impressive 14-stop latitude in S-Log3 gamma setting.
120fps Full HD recording/Slow motion recording
Full HD movies are brilliant, thanks to full pixel readout without pixel binning; ultra-high sensitivity; and 120fps (100fps) capability also supporting 4x/5x slow motion recording.
Monitoring made easy
View images of natural contrast while recording in S-Log gamma setting, converting S-Log2/S-Log3 into ITU709 (800%) gamma for monitoring or checking focus while enlarging.
For easier exposure adjustment
With a new, wider video signal level selection and ability to assign a range, this function makes exposure level adjustment easier, especially when shooting in S-Log gamma setting.
Extra stability for all shooting
Built-in stabilization clarifies every situation
Compensation for five types of camera shake that can blur stills/movies shot handheld matches the camera's great sensitivity so you can use more shutter speed/ISO/aperture settings.
5-axis optical image stabilization
For shooting movies and equivalent to 4.5-stop-faster shutter speed for stills.
For a wide range of mountable lenses
Stabilization extends handheld shooting freedom with mountable lenses.
Focus with more finesse
Fast Intelligent AF accelerates speed and precision
With advanced Fast Intelligent AF featuring enhanced accuracy even in the dark and accelerated AF for movie shooting, the α7S II helps to assure that you capture clear stills and movies.
Smarter, sharper focus, segment by segment
With each of nine central AF points divided into 16 segments and noiseless clear images from the sensor, Fast Intelligent AF detects contrast accurately in light as low as EV -4.
Capture more action more clearly and quickly
With an autofocusing system that's twice as fast at movie shooting, the α7S II can clearly capture even moving action with unerring accuracy, efficiency and smoothness.