RODE Stereo VideoMic Pro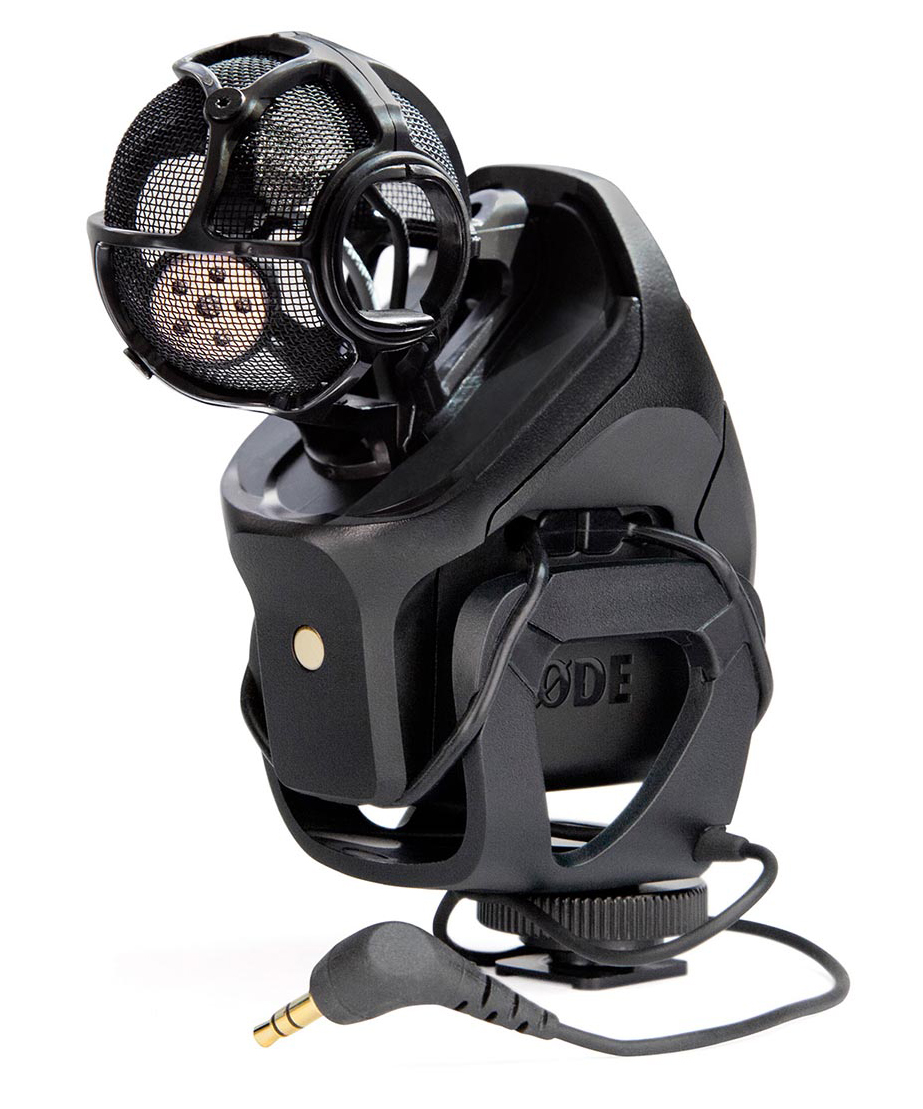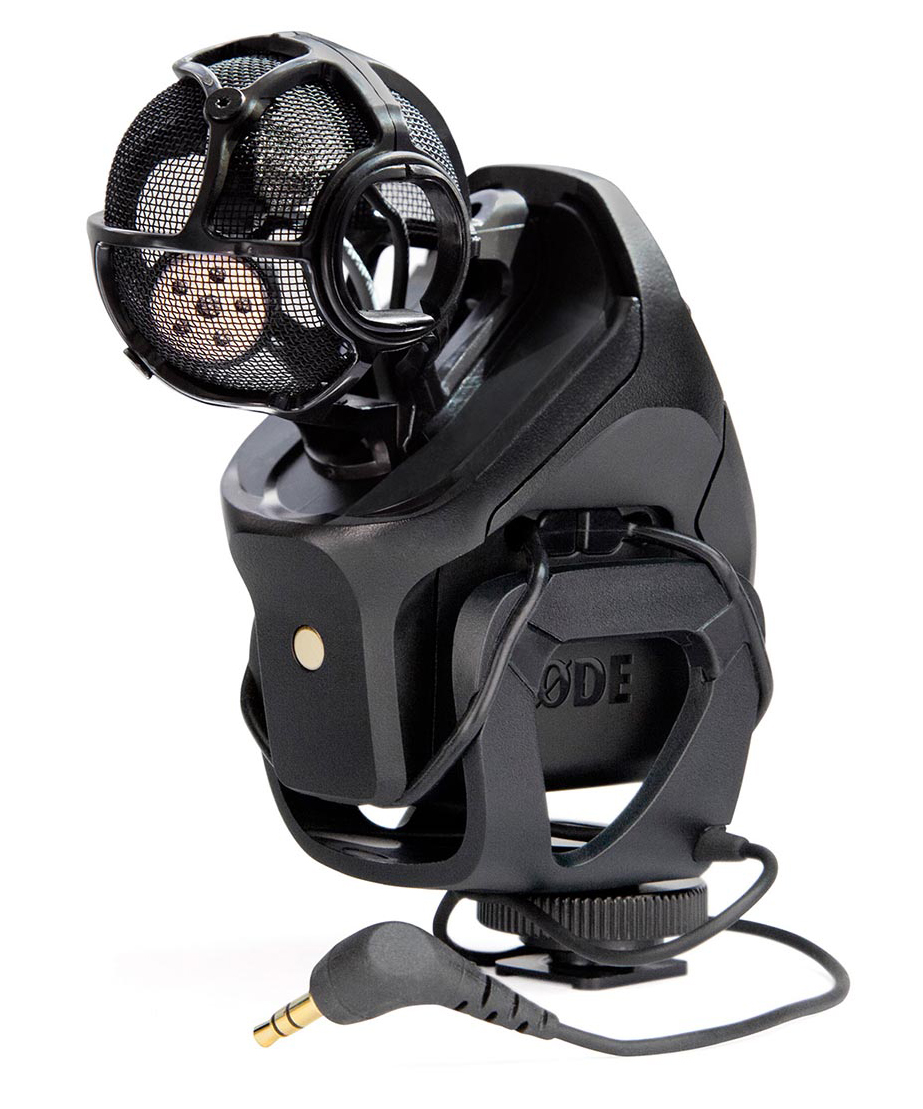 RODE Stereo VideoMic Pro
FEATURES:
Broadcast Recording Quality On-Camera Microphone
Matched Pair ½" Condenser Capsules in XY Stereo Configuration
Ultra Lightweight, Compact Form Factor
Two Step High Pass Filter
On Mic Power and EQ Controls
Three Position Level Control (-10dB, 0, +20dB)
Integrated Shock Mounting & Foam Windscreen
3.5mm Stereo Mini-Jack Output
Billeted Metal Camera Shoe Mount with 3/8" Thread for Boompole Mounting
9V Battery Powered – Over 100 Hours Use (Alkaline)
Clear, High Quality Sound for a Natural & Realistic Audio Scene
RODE Stereo VideoMic Pro provides high quality stereo audio for videographers and is ideal for recording music and the atmospheric ambience in building a natural and realistic audio scene.
The StereoMic Pro is based around a matched pair of high sensitivity ½" cardioid condenser capsules in a coincident XY pair and provides a wide stereo image with natural depth. Its ergonomic form factor is perfectly suited for DSLR, consumer camcorders, and large-sensor video cameras. The integrated shock mounting system offers superior isolation from vibration and mechanical noise to provide even higher quality recording. StereoMic Pro features a user-friendly rear control panel for power and equalization controls and also includes a high pass filter at 75Hz to cut out the noise from air conditioning, traffic, and other undesirable low frequency interference. Adjust the microphone sensitivity with the -10dB PAD to make it suitable for recording loud sounds sources such as live music or sporting events. The +20dB level boost feature, specifically designed to provide higher quality in DSLR cameras, reduces the typically low quality camera preamp level, resulting in a lower noise floor and much clearer recording.
SPECS
Acoutic Principle
Pressure Gradient
Directional Pattern
XY Cardioid (Concident)
Frequency Range
40HZ ~ 20,000Hz (selectable HPF @ 75Hz)
Sensitivity
-38dB (12.6mV@94dB SPL) ±dB re 1V/Pa @ 1kHz
Output Impedence
200Ω
Equivalent Noise
20dBA SPL (A - weighted per IEC651)
Maximum Output
+4.2dBu (@ 1% THD into 1kΩ)
Dynamic Range
100dB (per IEC651)
Maximum SPL
134dB (@ 1kHz, 1% THD into 1kΩ load)
Signal/Noise
73dB SPL (A - weighte per IEC651)
Power Req.
9V Alkaline Battery
Dimensions(mm)
66 x 108 x 130
Output Connection
3.5mm Stereo Mini-Jack
Net Weight (g)
115