Hoodman RAW Steel 32GB UHS-1 Secure Digital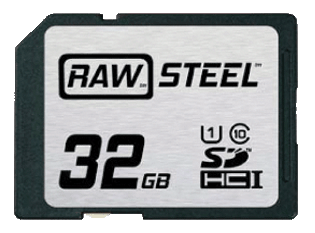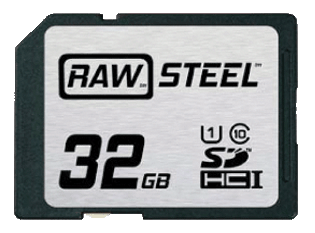 Hoodman RAW Steel 32GB UHS-1 Secure Digital
Just the Facts:
ULTRA HIGH SPEED UHS-1 Specifications (SDHC 8 GB, 16 GB, 32 GB & SDXC 64 GB)
World's only Steel Plated/Ruggedized SDHC Card
Waterproof
Lifetime warranty
**Hoodman RAW accommodates both RAW & JPEG file formats.
*Remember to format your card in your camera for optimum card performance.
Card Type: SDHC UHS-1
Capacity: 32GB
Class Rating: Class 10 + UHS-1 Speed Class 1
Speed Rating: 600X
Read Speed: 90mb/s
Write Speed: 60mb/s
Operating Temp: (-25-85 degrees C)
Storage Temp: (-40-85 degrees C)
Dimensions: .94 x 1.25 x .08"
Build Type: Chip on Board
Ruggedized: Steel Plated